ICIQ-RedINTECAT School, "Technologies for Carbon Dioxide Conversion and Valorization"
25 de septiembre, 2019

-

27 de septiembre, 2019
Navegación del Evento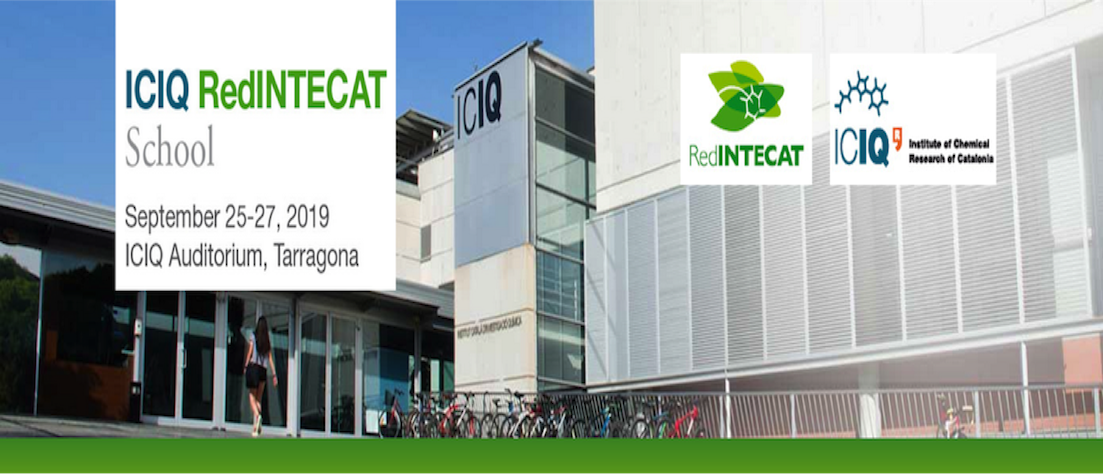 ICIQ-RedINTECAT School (September 25-27, 2019) that this year will focus on "Technologies for Carbon Dioxide Conversion and Valorization". The event will take place in the Auditorium of the Institute of Chemical Research of Catalonia (ICIQ). Tarragona is located 100 km South of Barcelona at the heart of the Costa Dorada, where some of the most attractive beaches in Spain can be found. Tarragona, designated by UNESCO as a Humankind Heritage Site, also enjoys some of the best preserved Roman ruins in the Iberian Peninsula.
The ICIQ-RedINTECAT School will bring expertise from a range of national and international top-researchers working in the area of CO2 (photo)catalysis and conversion active in power-to-X, fine-chemical synthesis and biopolymer development. We strongly encourage young scientists, particularly graduate students and postdoctoral fellows, to actively participate in this event. The meeting will offer an excellent opportunity to meet prestigious speakers that cover a broad range of topics at the frontier of CO2 research. The scientific program of this symposium will include 7 plenary lectures and various short communications.
The ICIQ-RedINTECAT School is co-funded by the AEI/Ministerio de Ciencia, Innovación y Universidades through the project CTQ2016-81923-REDC/AEI.
We look forward to welcome you to this exciting event,
Julio Lloret (ICIQ Group Leader)
Arjan W. Kleij (ICIQ Group Leader)